The Harbor of Your Vision.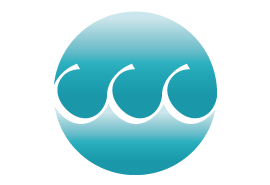 14007 S. Bell Rd #178
Homer Glen, IL 60491
your Branding is important
Service-- online sites just can't compare. Dealing with inexperienced call center agents never happen here. Whether it's via phone, text or email, we are sure to ask the right questions, so you get the right product. If you are just starting your process of buying a carpet, rug or mat with your company logo and branding you may not know what questions to ask. You don't need to. Creating, selling and producing quality logo carpets and mats have been what we do for 20 plus years. It's true, we started by providing yacht owners with the perfect branded logo floor mats in order to enhance their luxury experience. We quickly realized with our reputation, experience and attention to detail could also help many other markets. That is why we provide branded carpets and logo floor mats for businesses, schools, stores, salons, restaurants, car enthusiasts, sports teams and any where that branding is meaningful.
Accuracy- What happens to online orders that when you get it, it's not what you expected? Most of the time you are out of luck. If you didn't know what to ask, or you thought it would look good and it doesn't, too bad. Not the case at Coastal Custom Carpets. We make sure every detail is precise. In fact we have a 100% customer satisfaction rating. We consult and ship all over the world, with all different time lines and requirements. Making sure the item is right is not just our goal, it is our mission. We don't stop until you are satisfied.
Value- We provide value for our customers by walking them through the process and making sure they are aware of all their options. We also provide value by giving a fair, reasonable price that is sure to be sensitive to a variety of budgets. We believe every business should have the ability to shine by utilizing their branding in a logo floor mat that speaks to who they are. We can help you find a solution that fits your business.
Service
​
Accuracy
​
Value
​
Options
​
​
Options- You might be surprised, but there are a lot of options when you are purchasing floor mats with your logo. It's not just about the size and color, but you have choices in the backing, type of carpet, edging and even how you want your logo to be created on the mat. Your decisions are based on the use for the mat, time constraints and budget. However, our consultants know exactly how to help you take a deeper dive to examine every possibility to make sure you are getting the right product delivered at the right time, every time.
Click on Image to Enlarge
Custom Commercial Logo Mats, Runners & Rugs
Luxury Custom Inlaid Mats, Runners & Rugs
Our superior quality custom inlaid mats, runners and rugs can be personalized to your unique specifications.
All of our products are made from beautiful materials that come in a wide selection of colors.
We can produce your order using either soft carpet for use inside or weather resistant material for use outdoors. Both are very durable. You can order with non-skid backing for slick locations.
Customized using your unique font, text or your artwork

Custom and stock sizes

Worldwide shipping

Made In USA
​
Let's Start!
We typically respond in 3 business hours!
"They look great!"
~ Caroline E Hall
Purchasing Manager
Newport Shipyard
They look great !
~ Eli Dana
General Manager
Newport Shipyard
"By the way coastal custom carpets does amazing work and always delivers my orders on time or before. He keeps my boats very happy!! 😀👍"
~ Diane M.
"Got the rugs and they look great! Thanks for all your effort."
​
~ Doug
Lady Catherine
"We have received the Carpets onboard this morning and they are perfect. Thank you so much for all your efforts and what a wonderful touch, with the Thank you note."
~ Aleis Brown
Chief Stewardess
S/Y Catalina
STOCK DESIGNS
(AVAILABLE IN 2 COLORS)