The Harbor of Your Vision.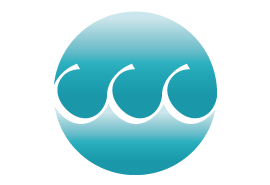 14007 S. Bell Rd #178
Homer Glen, IL 60491
History and Value
Coastal Custom Carpets high standards for superior quality and outstanding durability are a hallmark of our family tradition since 2004. We work with our super yacht clients to personalize and design the finest handcrafted custom area pieces, mats, runners and rugs. Our clients can order stock or custom sizes to fit their unique needs and we ship worldwide.
Whether it's a unique outdoor boarding mat with your ships name for the dock, a beautiful runner for the deck or an exquisite area piece for the salon, you are assured of owning a "one-of-kind" that will impress your guests.
In addition, you will be able to enjoy your distinctive carpet for years to come. We use only the highest quality materials and time tested production techniques. Our work is produced hands-on with extraordinary attention to detail. So whatever the size, you are confident of the quality and value of a truly unique piece.
Coastal Custom Carpets started in the Marine Only Industry. However, we quickly learned that our technique, high quality product and our attention to detail and serviced propelled us into other markets. The other business markets realized that any carpet or mat that was "graded" for high end yacht applications could withstand the weathering that traditional businesses face. Not only did they find it is a better quality mat than the usual commercial mat cleaning contractors, it is more cost effective and they are able to build brand recognition and pride.
​
I guess you could say, from Coast to Coast we deliver the most!
Commercial Business
School Pride
Stock Designs
Tradeshow Creations
​
Commercial Applications: