The Harbor of Your Vision.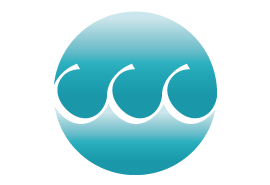 14007 S. Bell Rd #178
Homer Glen, IL 60491
Not all Carpets, Floor Mats and Rugs
fit perfectly, where you want them.
Custom Carpet Installation
Professional custom cut installation of your logo mats by our experienced team makes your location one to remember.
Remember, logo mats need to be installed strategically so customers as well as visitors will see your brand name easily and often.
Heavy traffic areas such as at the main entrance, reception areas, hallways and in elevators are highly recommended areas to display your logo carpet or mat. However, these spaces can also be custom sizes or have tricky flooring which require consideration
​
​
Install In Strategic Heavy Traffic Areas
Logo mats should always be installed in strategic places where customers will see them easily.
​
They should be installed in such a way that the customer sees the brand name and logo many times when at your business premises. You should install your custom logo mats at the main entrance of your office building, in the reception area, hallways, in the elevator, and across all office doorways.
​
These high traffic areas often require a better quality logo carpet or mat than normal due to the nature of the positioning. Just like placement should not be happen stance, neither should your choice for a floor mat.
Businesses that benefit from custom installed logo floor mats
Businesses that typically benefit from custom installation can range from small to large business. The smaller business will need a few signature pieces that represent quality and the image of their business but also they don't need to be replaced frequently.
​
Larger businesses benefit from custom installation to fit the odd locations that they should reinforce their image. Elevators are a perfect example for a Logo Carpet Floor Mat!
​
Schools & Universities
Churches
Libraries
Insurance Offices
Car Dealerships
Law Offices
Dental Offices
.............................and so many more!
​
If you have a custom logo floor mat installation and you have questions, Contact the experts. We are local and will work hard to meet your schedule!